Aspen Service Dogs: One Dream, One Team
Government-Qualified, Professionally Trained & Certified Service Dogs
Did you know Aspen Service Dogs is an Alberta Government Qualified Service Dog Organization? Having met the requirements of the Alberta Training Standard, per the Service Dog Act of Alberta, Aspen Service Dogs prides itself on supplying highly trained, well-behaved canines that are able to perform a variety of tasks for their human partner. Aspen Service Dogs is one of only a handful of organizations approved to produce and train Service Dogs in Alberta.
Mobility, Autism, PTSD, and Facility Service Dogs are all trainable at Aspen. Distinctly different from Therapy Dogs, our Service Dogs receive specific training to meet the needs of their human partner; the standards of the training these dogs receive is very high. Quietly serving and being of assistance, Aspen's dogs are skilled, trained professionals in their own right.
Aspen Service Dogs provides canines that understand their tasks and duties as a Service Dog, and are eager, disciplined, and humble in service. They are invaluable, dedicated helpers. They are physically able, healthy, and have the correct temperament to be of service.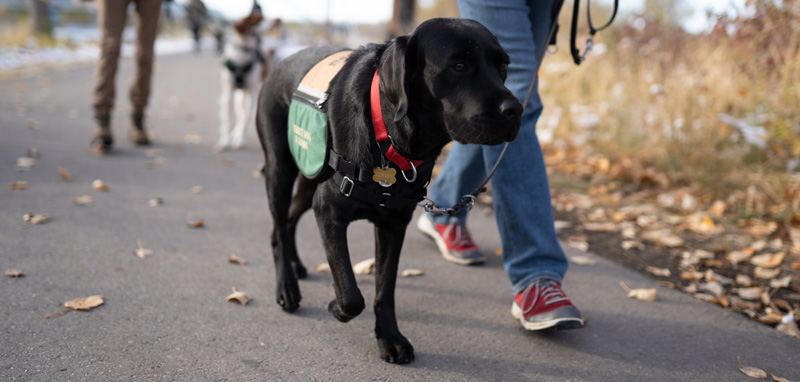 Fully Trained
Service Dog Program
If you have a medical requirement where you would have benefit for a service dog, Aspen Service Dogs can train one for you.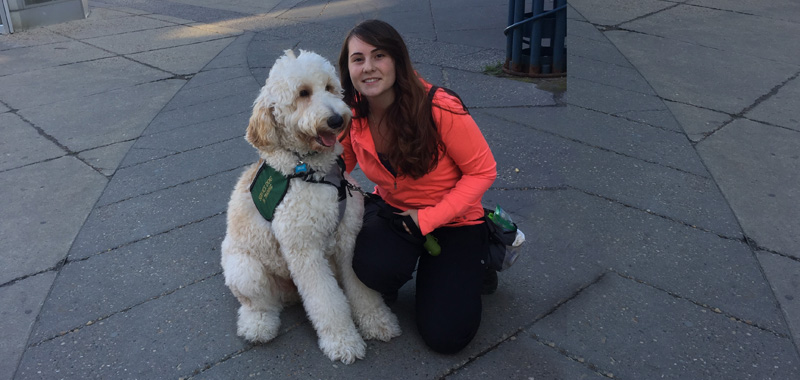 Owner Trained
Service Dog Program
If you have a medical requirement and you already have a dog or would like us to help you find a suitable dog for training, Aspen Service Dogs can help.
How to Apply
We want to make the application process easy. The first step is to contact us and we can book a consultation so we can get more information about your specific requirements.
Puppy & Adult Raisers
Are a Special Breed
Are YOU One?
"Being a Raiser is a truly rewarding, amazing experience and a wonderful way to make a positive contribution to the life of a person with a disability."