Aspen Service Dogs
Legacy Breeding Program
In Loving Honour of Deanna Cameron Dubuque (1979-2021) and Gage
Aspen Service Dogs honours the Legacy of Deanna Cameron Dubuque and her Service Dog Gage with the launch of a Legacy Breeding Program.
Deanna was born in Edmonton, Alberta on September 20, 1979 and passed away on November 21, 2021 at the age of 42 years old.
Deanna and Gage started training with Aspen Service Dogs in February 2020 and became a Certified Service Dog Team on March 6, 2021. Throughout this journey, Deanna and Gage shared many of the wonderful adventures that this team had experienced together. Gage, whose name means, "Courage without Fear," became a true example of the incredible dedication this service dog had shown towards his handler, Deanna.
Deanna and Gage will be forever honoured through Aspen Service Dogs Breeding Program, which will help breed, raise and train more professionally certified service dogs to be of assistance and support for people in the future.
We are proud to announce that the first puppies born under this inaugural breeding program were born in December of 2022. These six puppies will be paired with foster families as they begin their two year training program towards certification. The puppies' mother Sindy was brought to Alberta, Canada from Slovakia.
We welcome the world-class team of puppies, named after cities throughout the world, Oslo, Florence, Berlin, Vienna, Dublin, and Martin. These puppies are a testament and an inspiration of Deanna's legacy.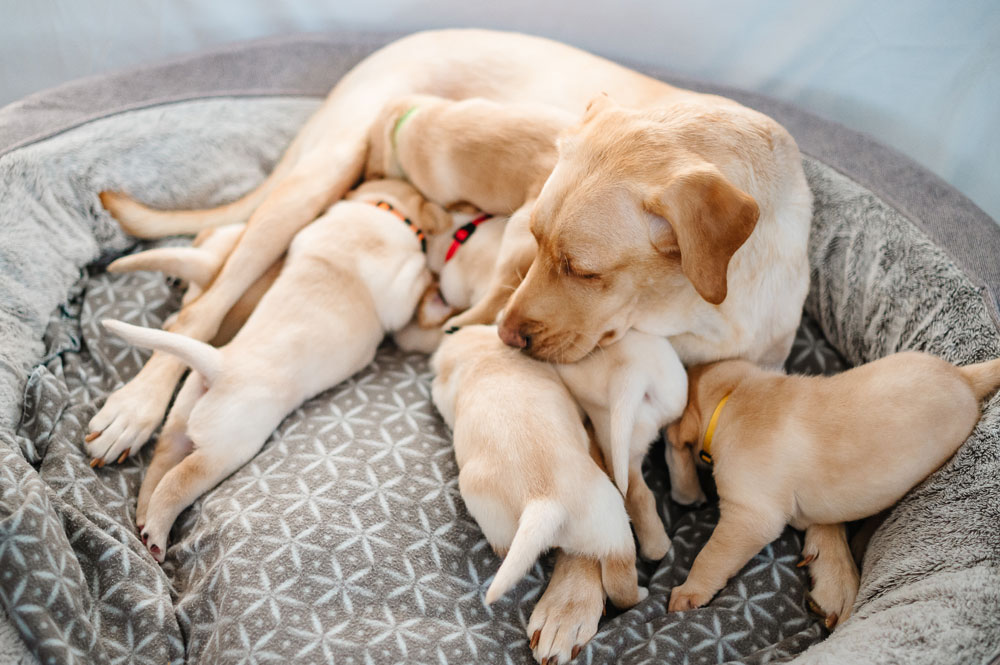 This legacy program would not be possible without the generous donation received by a Private Giving Foundation in cooperation with the South Alberta Service Dogs Foundation.